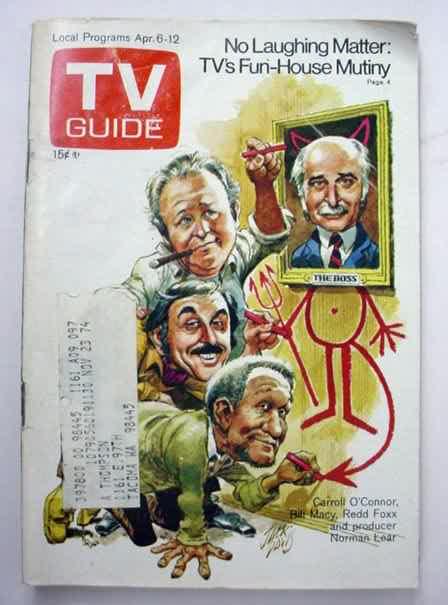 If you thought there was fan controversy over the idea of having to buy a complete Mary Tyler Moore box set to get the last three seasons, Sony's announcement of a "Norman Lear Collection" will cause more controversy, or at least it should, because it's a very strange and poorly-thought-out concept for a set. It appears to be one big box set with the first seasons, and only the first seasons, of all the hit Norman Lear shows that Sony owns — All in the Family, Good Times, Maude, The Jeffersons, Sanford & Son, One Day at a Time, Mary Hartman.
All these first seasons have been released on DVD already, but more importantly, most of these shows have not been completed on DVD. (All in the Family, Lear's best show, is still stalled at season 6.) All of the DVD releases are without extras, but this box set has a bunch of interesting new extras for each show, including interviews with Lear and the two unaired pilots of All in the Family. So if you love All in the Family but aren't quite as big on some of these other shows, you'd have to get the box set to get AITF extras, all the while wondering where the rest of the seasons are. Even if they make these shows available separately, there's still the weirdness of having to buy the first season again to get the extras while the later seasons aren't available yet. And of course the first seasons are not the best seasons for most of these shows; AITF, like most great sitcoms, experimented in its first season and really hit its stride in the second season.
So this is just a strange idea for a set. The extras look really good, but this is one case where a "best-of" collection would have been a better idea; if they had included the "best" episodes from each series, including episodes that haven't been on DVD before, that would have been more like Sony's Larry Sanders box set (where elaborate new extras were affixed to a selection of new-to-DVD episodes). But this makes no sense.
Looking for more?
Get the best of Maclean's sent straight to your inbox. Sign up for news, commentary and analysis.